This month, the average number of days on market was 60, lower than the average last year, which was 77, a decrease of 22%.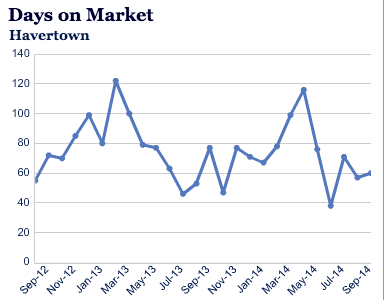 In September, the average sale price in Havertown was 97.7% of the average list price, which is 1.6% higher than at this time last year.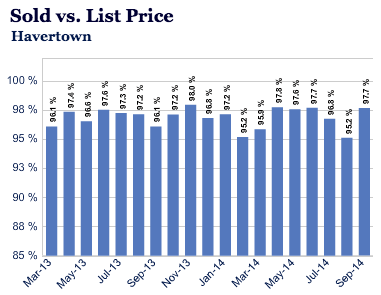 Last September, the median sale price for Havertown Homes was $269,900. This September, the median sale price was $278,000, an increase of 3% or $8,100 compared to last year. The current median sold price is 19% higher than in August.
Median sale price is the middle sale price in a given month. The same number of properties are above & below the median.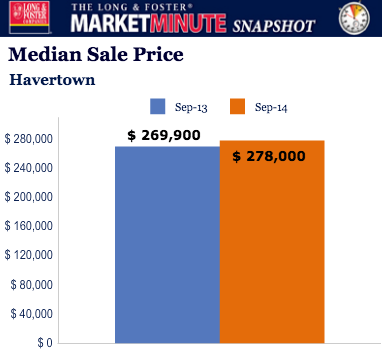 Versus last year, the total number of homes available this month is higher by 33 units or 20%. The total number of active inventory this September was 200 compared to 167 in September 2013. This month's total of 200 is higher than the previous month's total supply of available inventory of 177, an increase of 13%.
With relatively few transactions, there was a decrease in total units sold in September, with 30 sold this month in Havertown Real Estate. This month's total units sold was lower than at this time last year, a decrease from September 2013.